The first week of February is scheduled the publication of Robert Ambelain's Biograbhy, written by popular and authoritative french historian Arnaud De L'Estoile.

Robert Ambelain (1907-1997) was a key figure in the French esoteric milieu. Since young age, he was passionate about occultism. After a period of political committment, he published a first book on astrology in 1936 and he was initiated into Freemasonry in 1939. Since that moment, he received an impressive number of initiations inside many esoteric Orders. Raised in particular to the highest grades of Memphis-Misraïm, the Ancient and Accepted Scottish Rite, the Scottish-Rectified Rite, as he also became a Beneficent Knight of the Holy City.
He also awaken the Order of the Elus Coëns and the Kabbalistic Order of the Rose+Croix. He will be above all the World Grand Master of the Rite of Memphis-Misraïm for a quarter of a century. Strong of his knowledge and initiatory experience, he became author of an abundant, often controversial body of work, made up of no less than forty-two works, he set himself up as a protesting historian, reputation that granted him a great deal of respect but even a considerable host of opponents as well.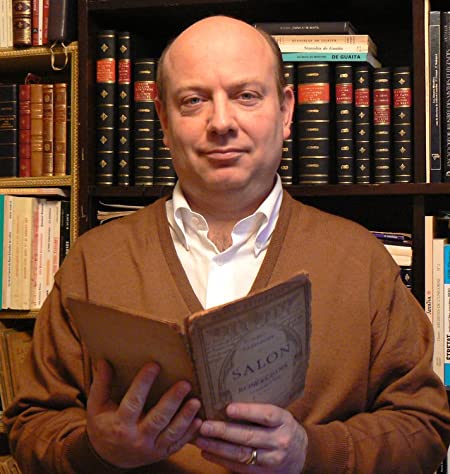 "Arnaud De L'Estoile, historian, author and member of the Société des gens de lettres (SGDL), born in 1966, graduate of the Sorbonne and the National Conservatory of Arts and trades. He specialized in the study of esotericism and occult sciences."