Rennes-le-Château: the turning point.

THE UNEDITED DECIPHEREMENT OF THE ENIGMATIC ESOTERIC MANUSCRIPT OF THE SERPENT ROUGE, THE NEW DISCOVERIES AND DOCUMENTS ABOUT WHAT WAS CONSIDERED THE MOST HIDDEN HERESY IN THE HISTORY OF CHRISTIANITY.

WITH AN EXCLUSIVE INTERVIEW WITH THE GRAND MASTER OF THE PRIORY OF SION.
Arca di Sioи introduces the legendary Merovingian dynasty and the discovery of the secrets of the Rennes-le-Château area. A rich photographic documentation bears witness to the places described in the book, for a real literary journey in the territories of the Quest for the Grail.
An exciting analysis of works by great artists and authors, from the Renaissance to contemporary art and literature, maps the traces of the Great Templar Secret, knowledge of which has flowed underground over the centuries, like a red snake.
"Monumental, pioneering and nothing short of accurate" Preface by the historian and writer Ivan Buttignon Francesca Valentina Salcioli has dedicated twenty years of studies to the events of Rennes-le-Château and to deciphering the Serpent Rouge, making various trips to Languedoc and Paris, to Research of the traces of the Great Heresy, finding the entrance to the Templar Labyrinth of Redhae.
With the accuracy of an essay and the twists and turns of a novel, Arca di Sioи presents extraordinary new hypotheses and answers to the mysteries of Rennes-le-Château, through the deciphering of the Serpent Rouge, an enigmatic esoteric manuscript, never fully decoded until today .

The book demonstrates how the two famous parchments of Abbot Saunière and the Sot Pécheur cryptogram present an unprecedented and deeper level of decipherment, compared to those hitherto known: a real map, which leads to burning revelations about the circulating heresy in the south of France. Arca di Sioи accompanies the true search for the Grail and the Ark of the Covenant, on the trail of Magdalene, at the gates of the lost Merovingian necropolis, up to the entrance to the Templar Labyrinth of the Pyrenees.
The Author
Francesca Valentina Salcioli has a degree in Performing Arts and in Theory and Practice of Artistic Therapeutics at the Brera Academy of Fine Arts, with three specialization masters. She received various artistic awards and published two books. She actually teach Art Therapy at the Academy of Fine Arts in Udine.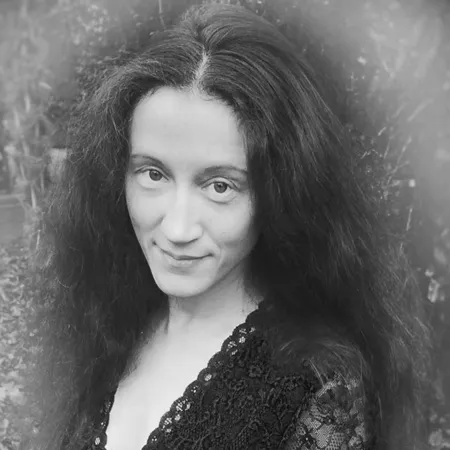 ISBN: 9788869377075

Pag. 952 – 2 volumes – edition 2023
PUBLISHER: Edizioni Cerchio della Luna
LINK TO BUY: COMING SOON